How often does your family sit down to enjoy a meal together? Despite its importance, it can be easy to let our busy schedules push aside this valuable time together.
Studies show that taking a few minutes each day to connect with people over a meal can be beneficial to your mental and physical health.
Here are 5 FUN ways to get the family eating together more: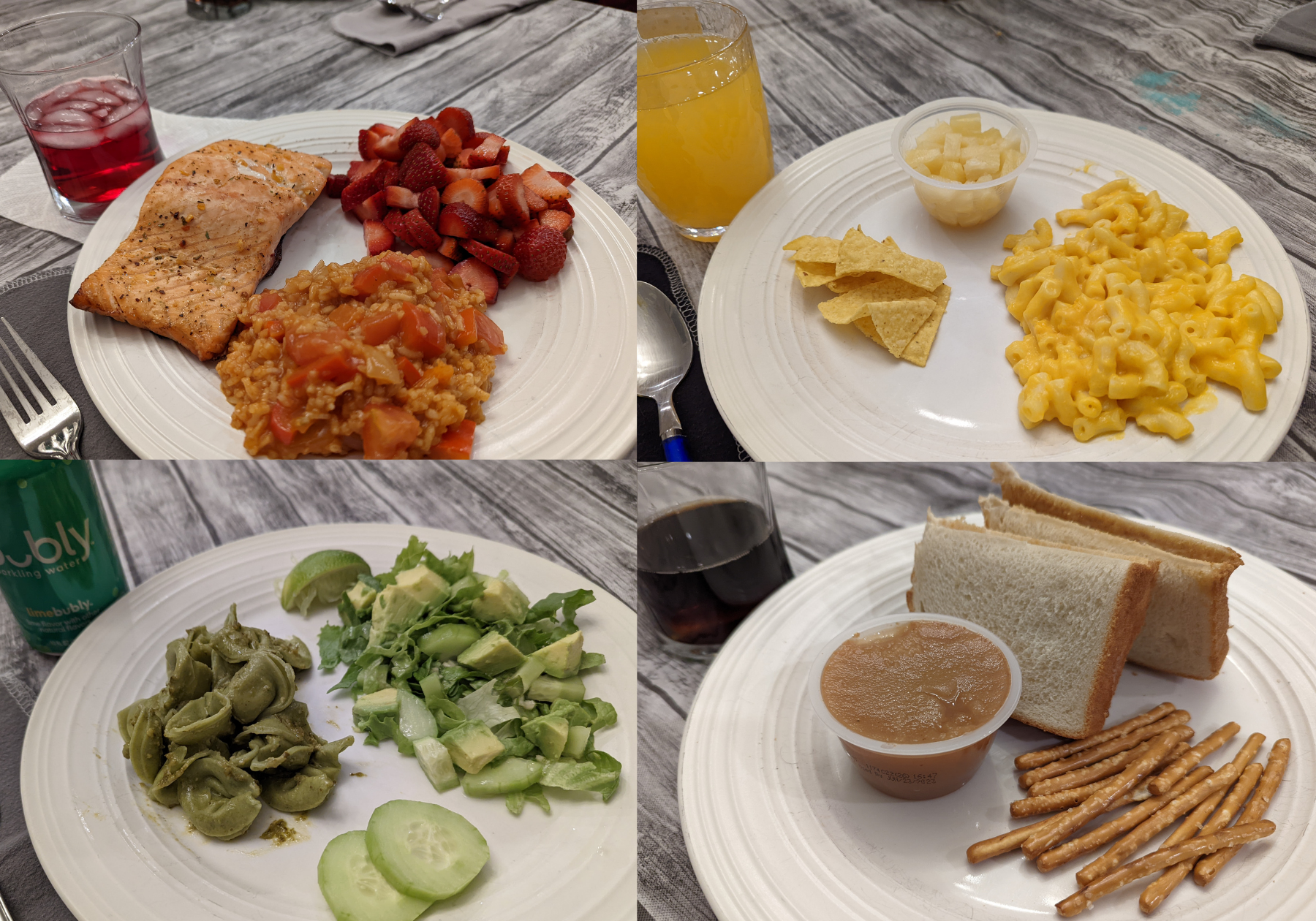 1. Eat through the rainbow
If your dinner plate was limited to one color group, which color would you choose? Could you create a nutritious, balanced meal based on that one color alone? Here's your chance to prove it!
For an easy version of this mealtime challenge, self-assign your preferred food color starting with the youngest participant. Continuing in age order, each additional family member chooses a different color. No repeats allowed.
To increase the difficulty, write down a variety of colors on strips of paper and have each person draw a color at random. Include those harder-to-find food colors like blue, purple, and black in your bucket. You can choose to limit the "eating through the rainbow" challenge to a single meal or stick with it for the entire day.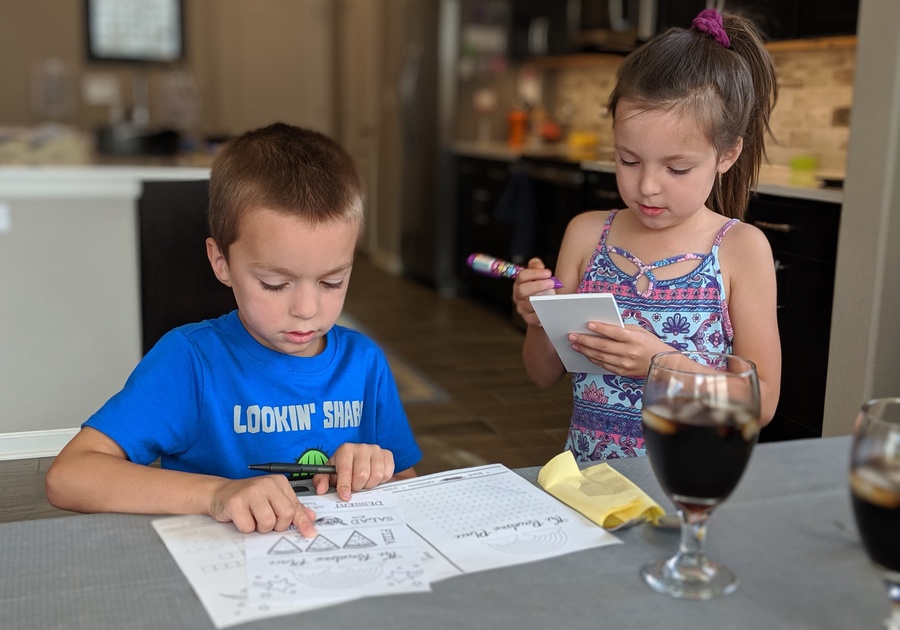 2. Create an in-home restaurant
Let your kids decide (and prepare!) a meal. Pick a theme, create a menu, and watch the magic unfold as your kids set the table, take orders, prepare the food, and learn about working in the food industry.
If your kids aren't quite old enough to cook a meal, you can still prepare a restaurant with take-out food. In fact, my daughter loves to create restaurants in our home and a favorite theme for her is delivery pizza night.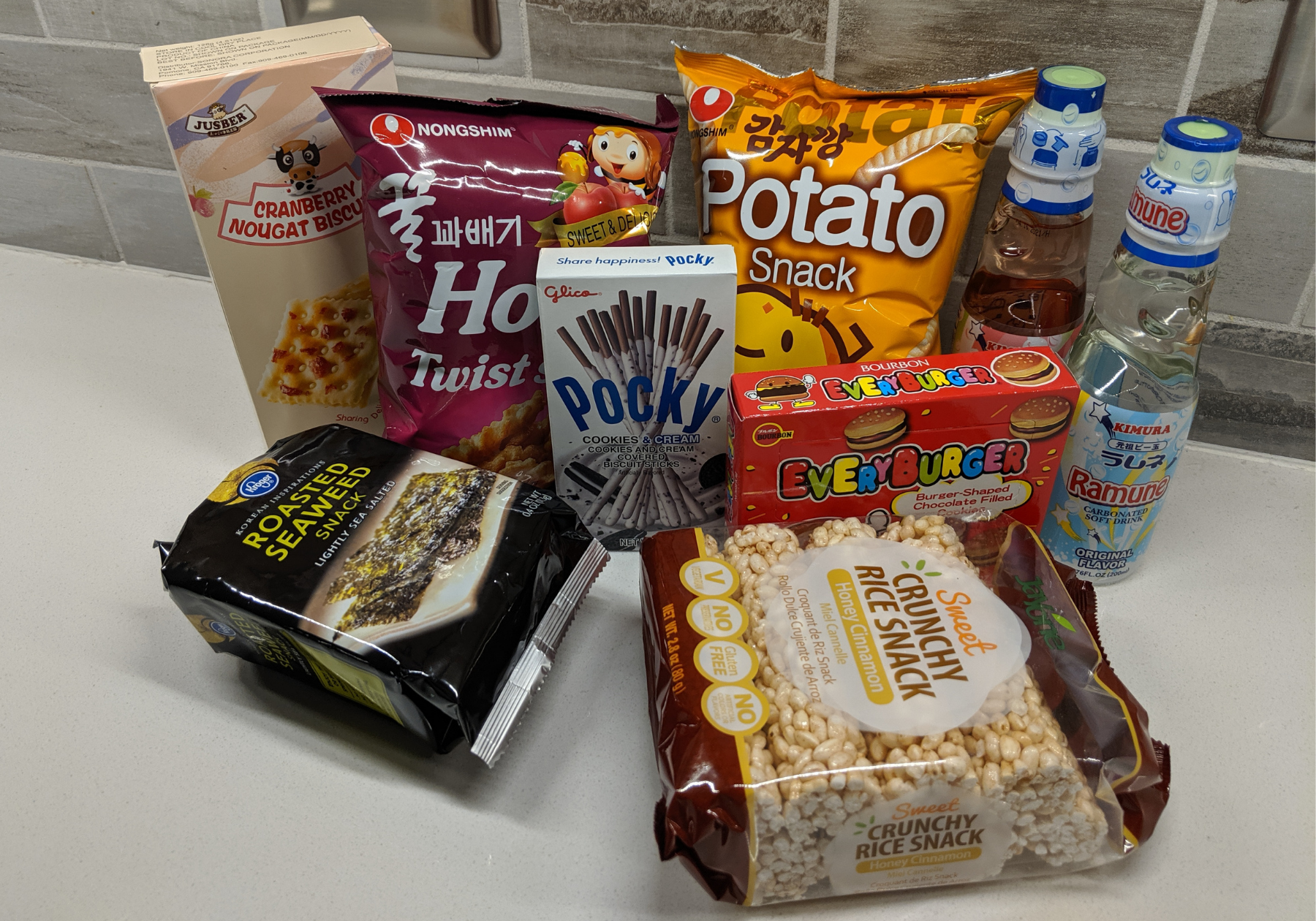 3. Dine around the world
Have you ever eaten Ethiopian food? How about Turkish? Or Vietnamese? Spin a globe and stop it without looking. Let your finger land on a random country and use that destination as the theme for your next family meal. Find a recipe online, then check out the international section of your regular grocery store or explore an international market in your neighborhood to find the ingredients you need.
| | | |
| --- | --- | --- |
| | Jupiterimages via Canva | |
4. Set a formal tablescape
Bring out your fanciest dishware (and wardrobe if you feel inspired!) to create an in-home formal dining experience. Encourage your kids to set the table as they would expect to see at a fine-dining restaurant. Practice dining etiquette as you work your way through the various utensils and dishware. Your kids will have fun pretending they're in a formal restaurant!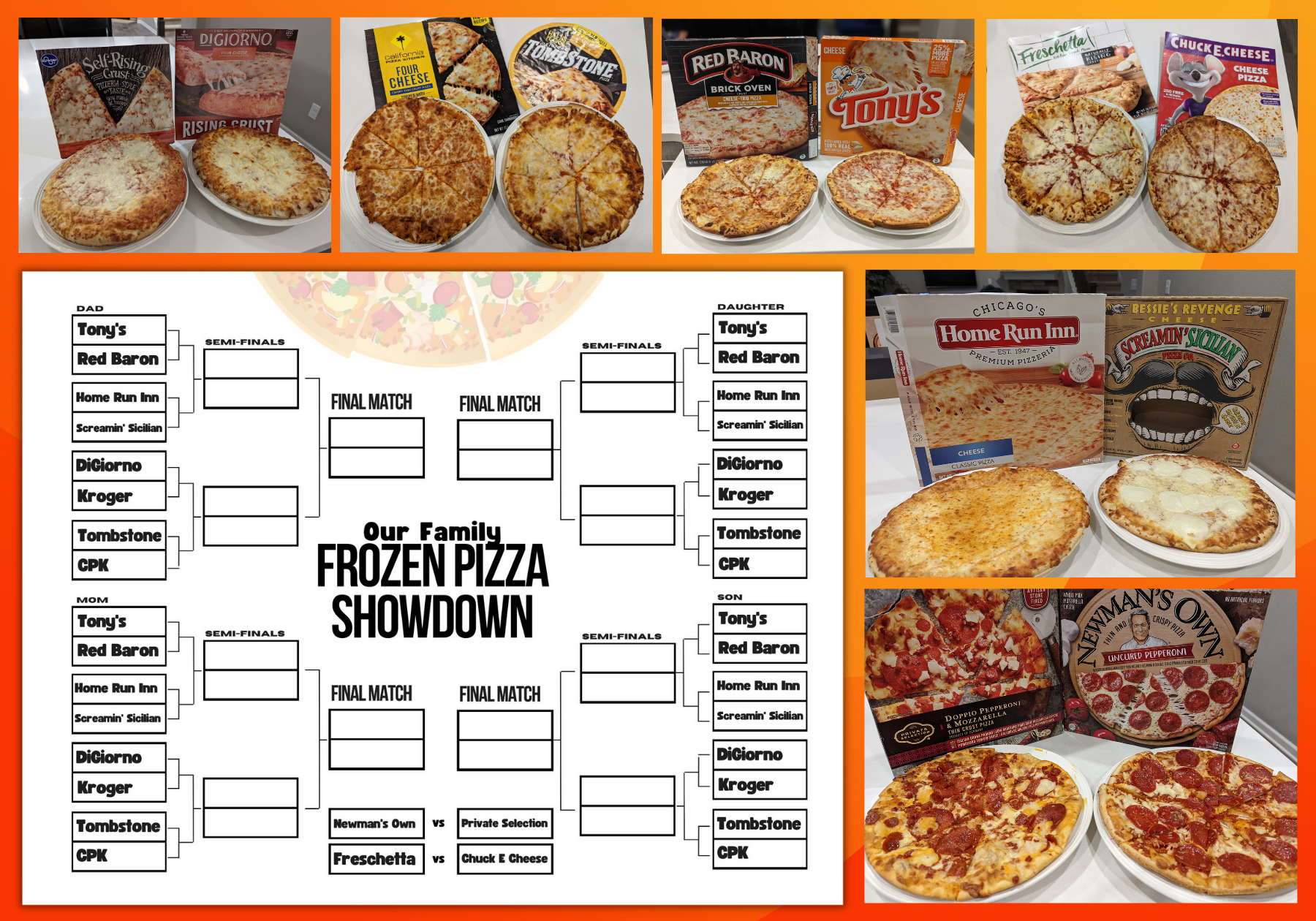 5. Have a single-elimination showdown for your favorite foods.
If your family has a favorite food group, a single-elimination showdown is a fun, scientific way to figure out which specific brand or variety of that food ranks supreme. For my family, we eat pizza once a week so that was the perfect contender. We slowly worked our way through the frozen food section at our regular grocery store, pairing pizza against pizza to find out which brand is our family favorite. The victor has yet to be determined!
Try it for yourself. Serve at least two items in the same category and create your own voting system. Pick a new matchup each week until you've narrowed down your favorites to find the ultimate champion. Here are some food suggestions to battle it out:
Pizza
Pasta sauce
Pasta shape
Macaroni and cheese
Burger
Cereal
Sandwich bread
Deli meat
Tortilla/Potato chips
Pie
Soft Drinks
Ice Cream
Enjoying a meal as a family is a great way to create joyful memories together, especially with the fun ideas suggested above. Make it a priority to get back in the habit of eating at least one meal with your loved ones every day and you'll be on your way to finding more family fun!