Have you ever noticed teal pumpkins in a store or on a neighbor's porch this time of year? Teal and orange look great together, but teal pumpkins aren't just a colorful twist on the traditional jack-o'-lantern.
Teal is the color of food allergy awareness, and teal pumpkins are a special way that you can make Halloween brighter for youngsters with food allergies and other medically restricted diets.
All Kids Deserve Halloween Fun
One in 13 children in the U.S. has a potentially life-threatening food allergy. Many favorite Halloween candies contain common food allergens such as peanuts, tree nuts, milk, egg, wheat, soy and sesame. If a child with one of these allergies eats the candy, or sometimes even touches it, a dangerous reaction can result. Mini-sized seasonal candies often lack individual ingredient labels and can have unique formulations, making it harder for trick-or-treaters with allergies to avoid their problem foods.
On Halloween, a teal pumpkin is a welcoming beacon for kids who can't enjoy what's in the candy bowl. Since 2014, FARE, the leading non-profit dedicated to food allergy research, education, advocacy and awareness, has promoted the Teal Pumpkin Project to make Halloween safer and happier for all kids.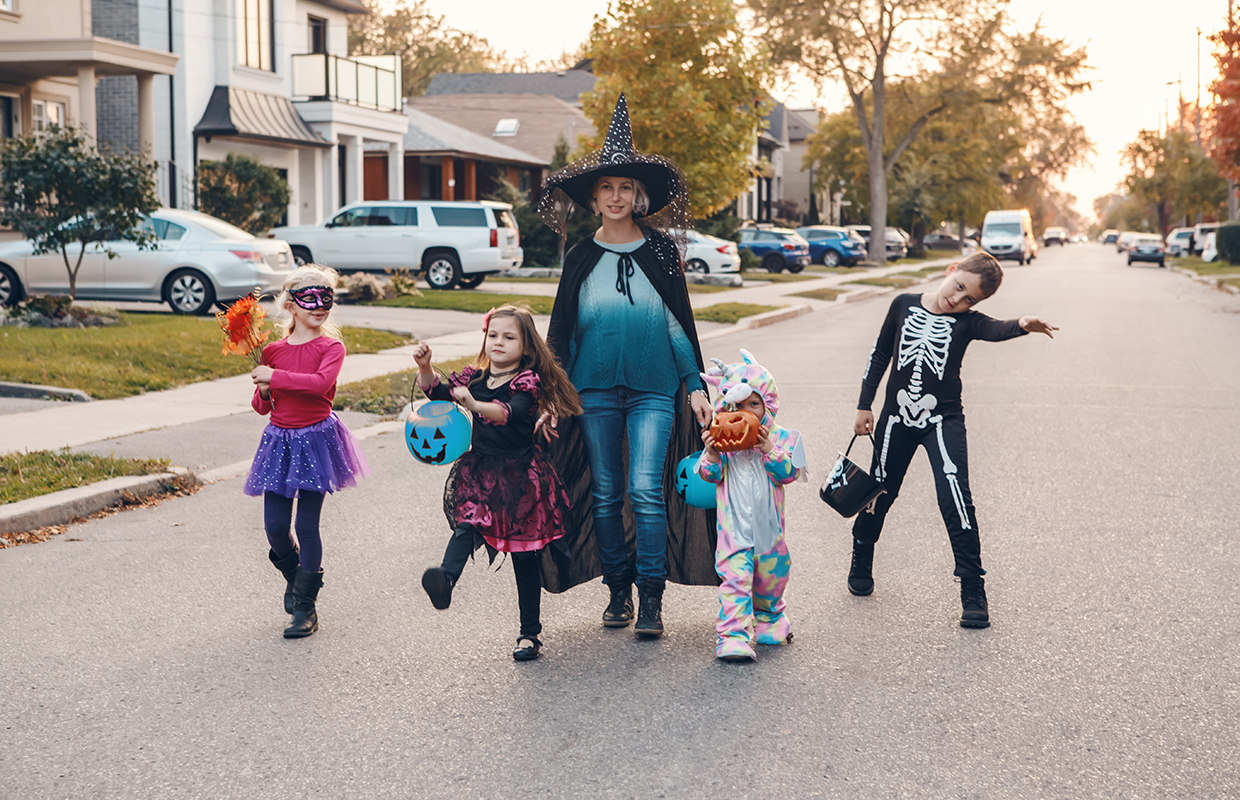 You'll find teal pumpkin households across all 50 U.S. states and in dozens of countries around the globe. With some non-food trinkets, a clean bowl, a spare pumpkin, some teal paint, or just a free downloadable poster, you can be part of a worldwide campaign of caring and inclusion.
It's Easy to Join the Teal Pumpkin Project
Take these three simple steps to participate in this year's Teal Pumpkin Project:
Place a teal pumpkin on your doorstep or post a teal pumpkin poster on your door.
Offer non-food treats in their own bowl, separate from any candy.
Add your address to FARE's Teal Pumpkin Project map at tealpumpkinproject.org to let food allergy families in your area know that their children can find safe, non-food treats at your house.
Remember, you don't have to give up Halloween candy to participate in the Teal Pumpkin Project! Just make sure that your candy and non-food trinkets are in separate bowls to keep allergens in the candy apart from the allergy-safe toys.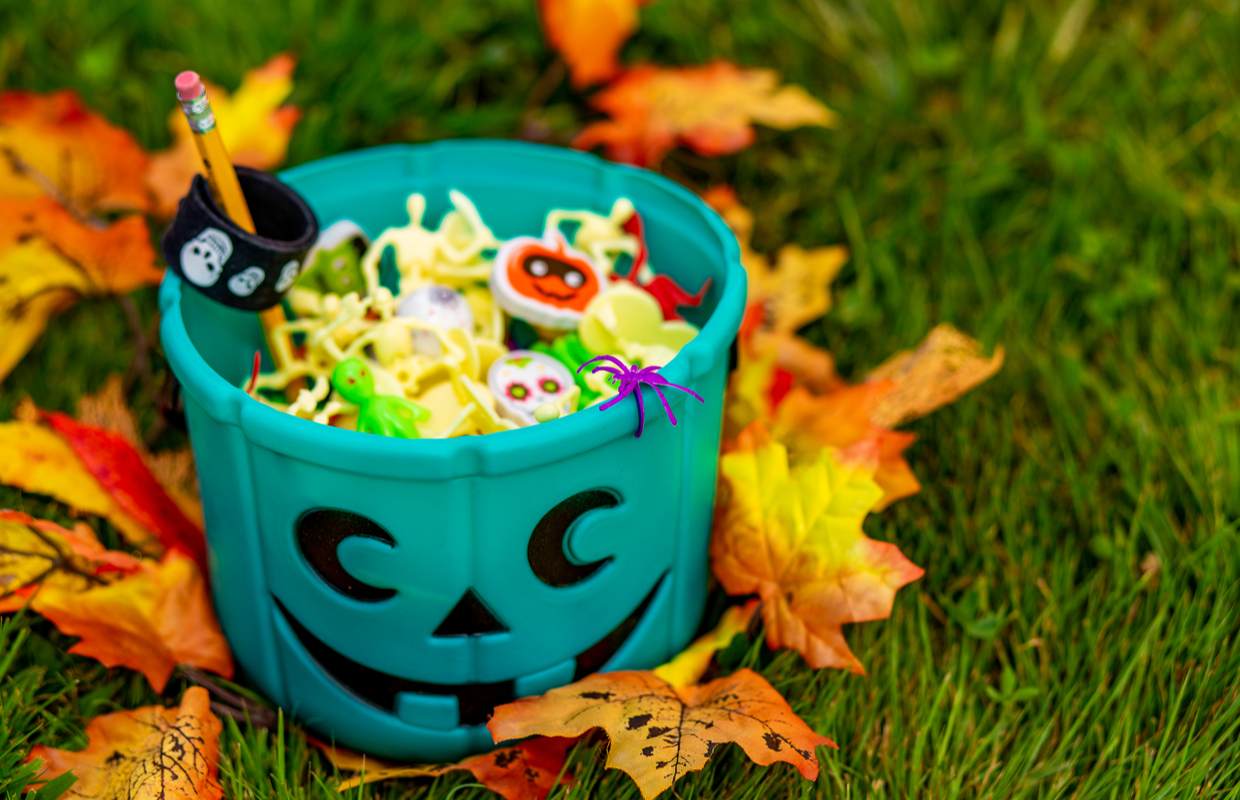 Ideas for Non-Food Treats
Not sure what non-food treats to share? Dollar stores, party supply shops and online vendors carry a trove of Halloween treasures this time of year: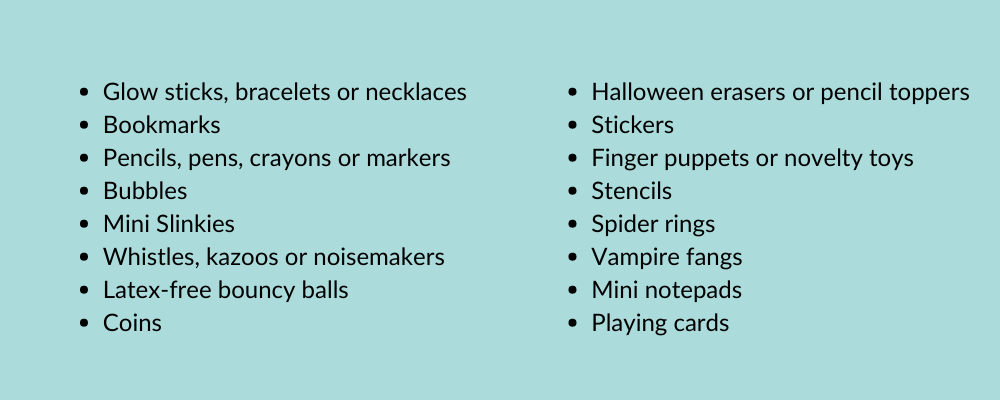 Notably, some popular toys are missing from this list. Many balloons are made of latex, which can be a powerful allergen for some people. Also not listed here is play dough, which often contains wheat.
To learn more about the Teal Pumpkin Project and help spread safe Halloween fun for everyone, visit tealpumpkinproject.org.