Halloween, and the weeks leading up to it, are a great time to have fun in the kitchen. Here are four Halloween-inspired meal ideas that are easy, fun to make, and certain to thrill your kids:
Yummy Mummy Chicken Patty


Place a partially-cooked chicken patty on an unrolled roll of crescent or pizza dough and cut to size, leaving enough to fold over the top.
Make slits in the top randomly across the chicken patty.
Slice string cheese into discs for the eyes, and use an edible pen to make the black dot.
Be sure to cook the chicken patties about halfway through before placing in the crescent dough so it cooks through thoroughly when you bake the dough.
Spider Sandwich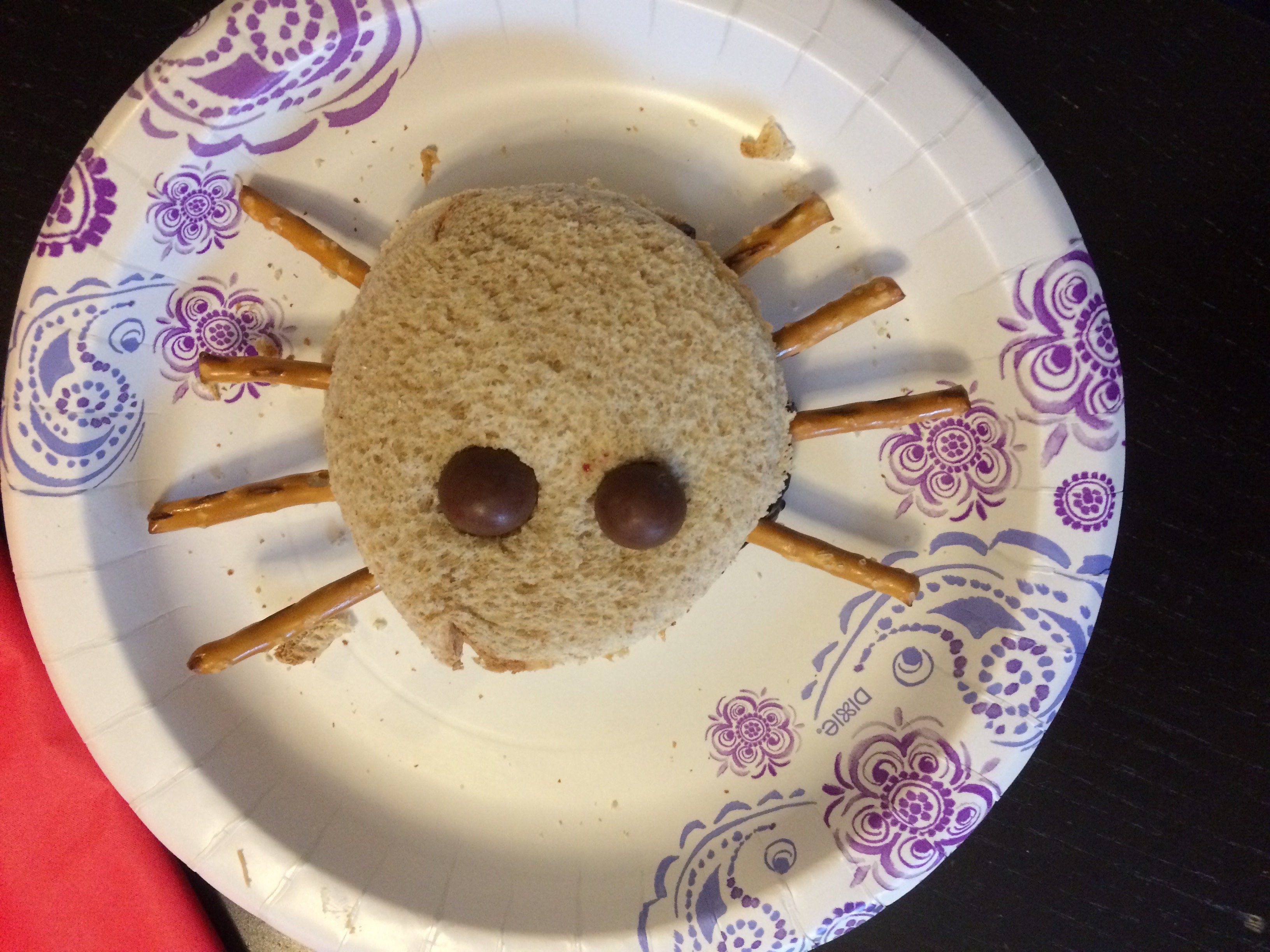 This example is a PB&J, but any sandwich filling will do!
Cut sandwich it in a circle.
Add pretzel spider legs.
Depending on what kind of sandwich you're making, you can use anything from grapes to olives to chocolate candy for the eyes!
Green Mac & Cheese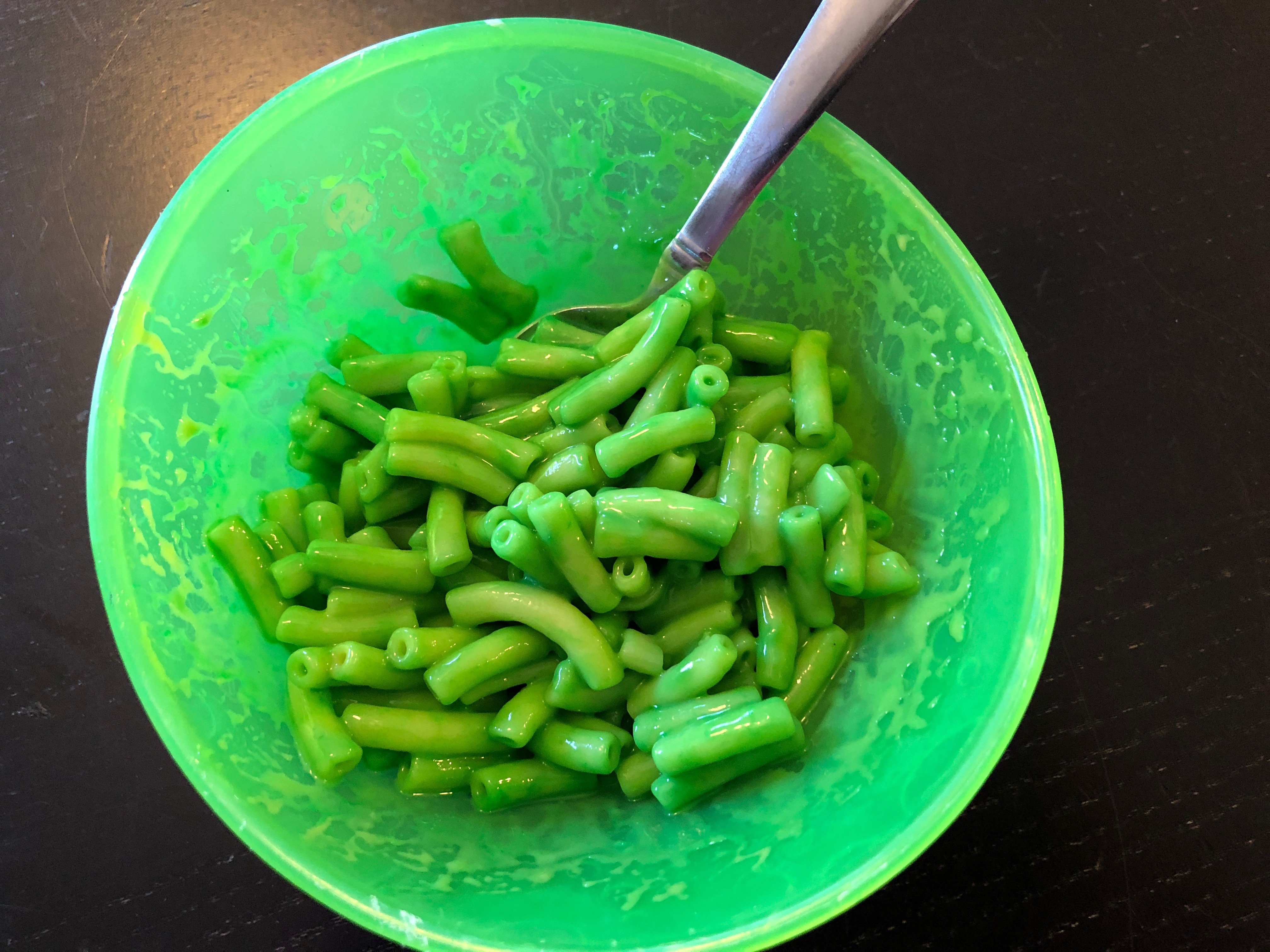 What kid doesn't like mac and cheese?
Simply add a little green food coloring and you've got a kooky Halloween meal!
Snake and finger bread sticks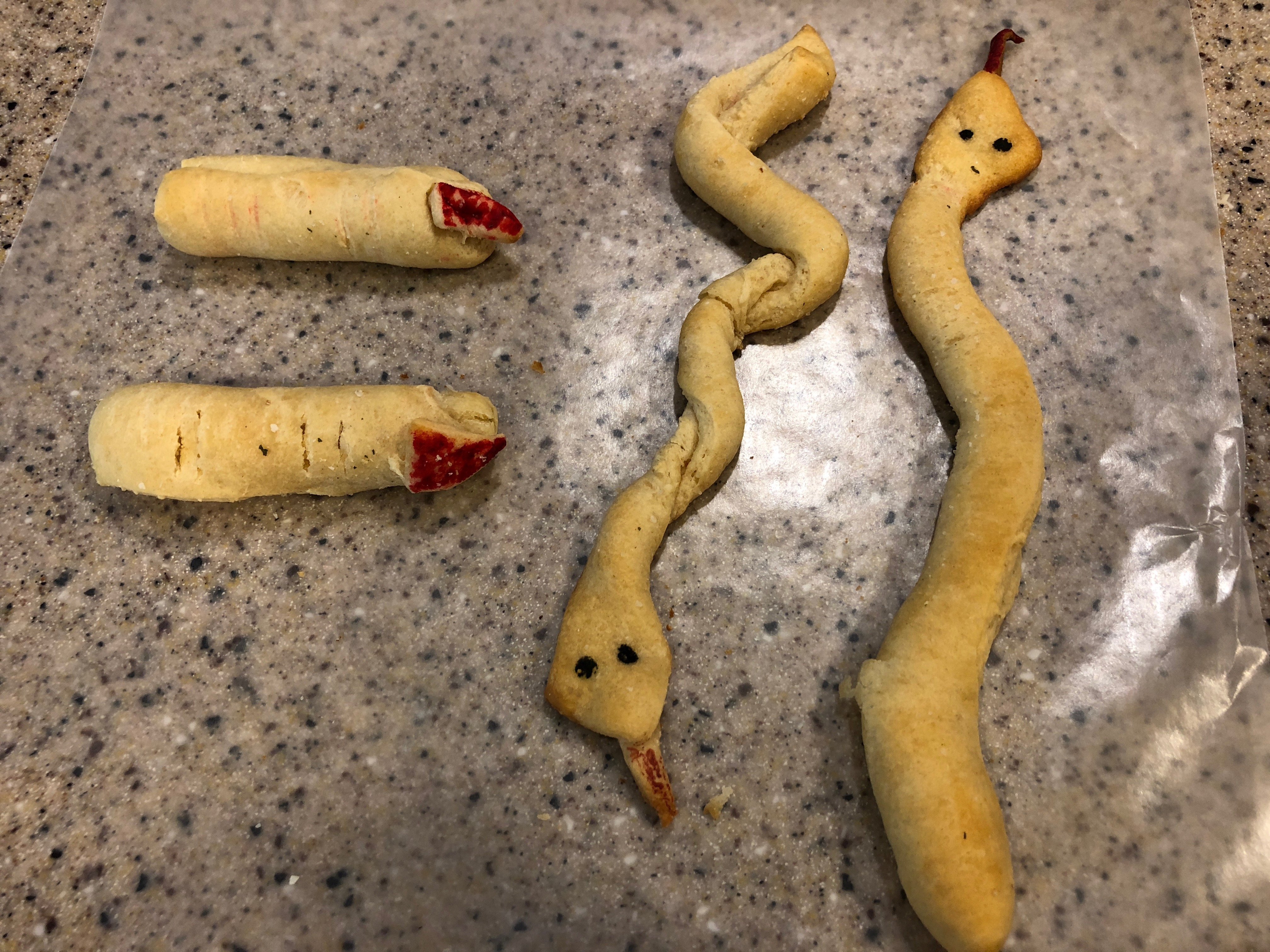 Cut crescent or pizza dough into slices, then roll and shape it into the appropriate shapes.
Use a toothpick to create shapes of knuckles and fingernails and extra dough to make a snake tongue.
Color the fingernails with red edible pen or use pieces of a red bell pepper. Make eyes from small candy sprinkles.
From my kooky kitchen to yours, have a fun and safe Halloween!