2902 Back Acre Cirlce, #5 Mt. Airy, MD 21771301-534-6889
www.TheArena21771.com
https://www.facebook.com/CapArena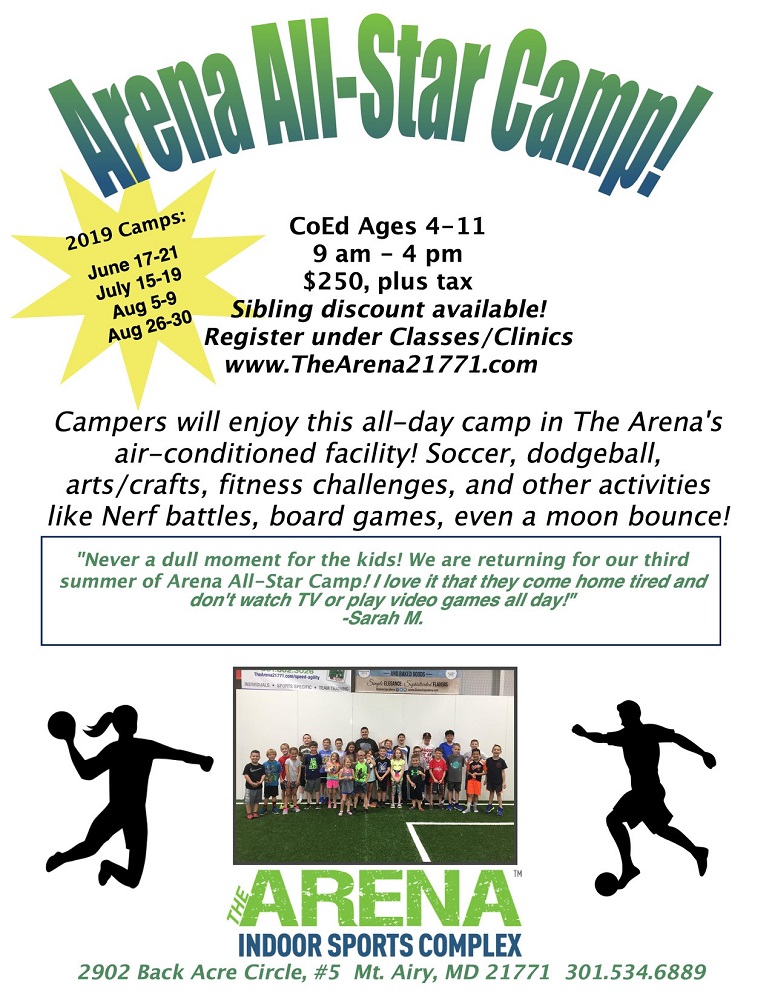 Campers will enjoy this all-day camp in the The Arena's air conditioned facility! Soccer, dodgeball, arts/crafts, fitness challenges, and other activities like Nerf battles, board games and a moon bounce!
"Never a dull moment for the kids! We are returning for our third summer of Arena All-Star Camp! I love it that they come home tired and don't watch TV or play video games all day!" - Sarah M.