Downtown Y Summer Day Camps
1000 N Market St, Frederick MD 21701
301-663-5131
camp.frederickymca.org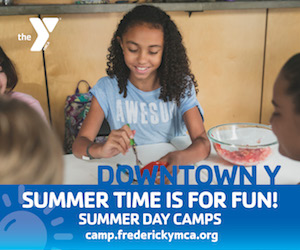 With over 40 camps to choose from, we have something for every child's interests. Summer Day Camp at the Y provides a safe and fun place for campers to make friends, learn new skills, and stay active. Throughout the summer, campers engage in value-based programs including swimming, sports, arts and crafts, team-building games, and more!