10800 Finn Drive, New Market, MD 21774
240-915-2022
https://kiddieacademy.com/academies/new-market
https://www.facebook.com/KiddieAcademyofNewMarket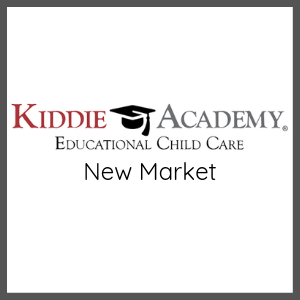 At Kiddie Academy of New Market we aim to make your child's summer as educational as it is fun. Our CampVenture's program and curriculum do exactly that through themed events, activities, and weekly field trips.
From preschool through elementary school, each week your child will have the opportunity to explore a different theme! The campers will enjoy playing developmentally appropriate games, fostering friendships, creating projects, working with STEM based activities, going on field trips, cooling off at the neighborhood pool, and enjoying special presentations from visitors.
Our Summer Camp Program offers a Build-Your-Summer format, giving families the choice to enroll for individual weeks and themes they want to participate in, allowing the families the freedom to work around their own personal summer vacation plans. We offer a flexible 12 hour schedule with camp available from 6:30 am to 6:30 pm Monday through Friday- and all meals are included!
"I never imagined my daughter would receive such attentive care and education as she has at Kiddie Academy. I have been so impressed with all the activities they integrate to make learning fun for these kids. My daughters vocabulary has increased tremendously since her enrollment at the beginning of the school year. We are very pleased and couldn't ask for a better educational program." -S.W.