Frederick Children's Chorus
Locations vary
301-712-5680
fredcc.org/camps
https://www.facebook.com/FredCC.org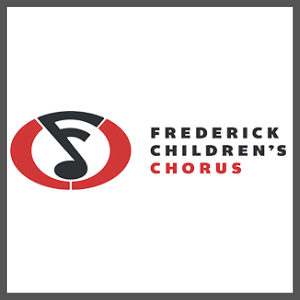 Does your child love to sing? Play games, sing together, learn instruments and make new friends in this energetic summer camp! Work with the professionals on staff with The Frederick Children's Chorus. The week ends with a concert!
Ages 5-8 - Tales, Myths and Legends
Through folk songs and storytelling, campers will learn classic tall tales, myths and legends about fascinating men and women. Folk tales from diverse cultures will lead to games, art activities and music.
Ages 8-12 – Let's Go Camping!
Learn traditional campfire songs, games, and activities in our high energy, creative atmosphere. Campers will learn how to play traditional folk instruments for sing-alongs and drum circles. Staff will teach cooperation, sportsmanship, and creative design through games, team projects and art. Thursday is WATER day! Campers will sing the National Anthem at a Keys Game.
Materials fee $15
"Joining the Chorus Camp was such a wonderful experience for my daughter. She enjoyed playing all of the games, learning how to play new instruments while making friends along the way. All of the staff were extremely helpful and friendly and always made her feel welcomed. We'll definitely be back!"