4 W Main Street, New Market, MD
301-865-6500
http://originalplayhouse.com/upcoming_events/summer-camp-2019/
https://www.facebook.com/OriginalPlayhouse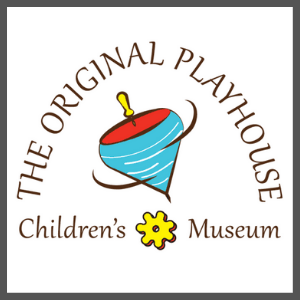 The Original Playhouse is excited to offer something new all summer long with engaging content for a variety of kids from rising preschoolers to 6th graders. If your children love to create and design, imagine and play, or think and discover, we have a camp that's right for them! The camps will happen inside the Playhouse for structured activities and in our backyard garden space for outdoor play, socialization, and exploration.
Each week offers original activities and is specified for a targeted age or rising grade level. Our teachers work hard planning and preparing so that the kids breeze through the afternoon and are absorbed in meaningful exercises. We cap each camp at 10 kids because we value the benefit of smaller group sizes so that every child's voice can be heard. If one of our camps sounds like a good fit for your child(ren), grab a spot now!
"My daughter has been playing at TOP since she was 2. It's her favorite place to be, and she can't wait to attend all the camps for 1st graders this summer. As a mom, I feel great knowing that Makenzie will get 3 hours of enrichment while she's having a blast at the same time. The staff at the Playhouse are professional and kind. And a bonus, the Playhouse is always clean which I love and appreciate." ~Jennifer Ayles