Bar-T Mountainside
2914 Roderick Road, Frederick MD 21704
301-948-3172
www.bar-t.com
https://www.facebook.com/BarTMountainside/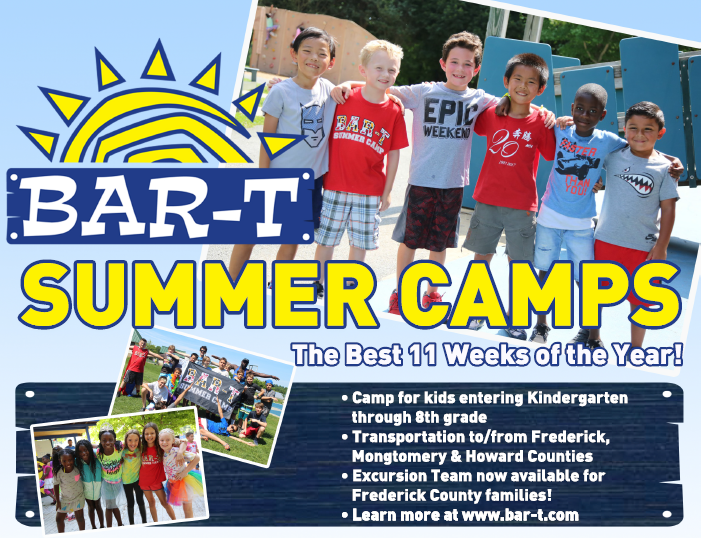 The best 11 weeks of the year! At Bar-T, we believe Summer should be a celebration of childhood. Whether zipping down our zip line, going on exciting field trips, riding a horse for the first time, firing a bow and arrow, or just making new friends, Bar-T has been giving children their best memories for over 50 years. Give your child the best summer of their life at a Bar-T camp! Bar-T offers camp for kids entering kindergarten through 8th grade.
Our locations include Bar-T Mountainside, Bar-T Ranch, and numerous Bar-T Kids Camps. Transportation is provided to and from Frederick, Montgomery, and Howard Counties. A variety of specialty camps run weekly and excursion camp is now open to our Frederick County families.